Review: Spider-Man: No Way Home
The first trailer broke the record for the most-watched trailer in 24 hours, but does the movie live up to the hype?


Image: Sony Pictures
Spider-Man: No Way Home was a hugely anticipated film, breaking major records even before its release. The first trailer broke the Guinness World Record for the most-watched trailer in 24 hours after it amassed 355.5 million views.
Watch the trailer for Spider-Man: No Way Home.
It smashed box office records over its opening weekend, as it became the third biggest box office opening of all time making $587.2 million globally. It only fell behind Avengers: Infinity War and Avengers: Endgame. The new movie follows Peter Parker directly after the end credits scene of Spider-Man: Far From Home, in which Spider-Man is unmasked, revealing Peter's identity to the world.
The chaos of revelation is emphasised by the fantastic use of a long shot rolling around Aunt May's apartment as she and Happy Hogan are disagreeing about their relationship, while Peter and MJ attempt to explain what has happened.
Peter reels from the negative impact this publicity continues to have on those around him, so seeks help from Doctor Strange. They intend to use a spell to make everyone forget his identity. However, the spell goes wrong and alters the multiverse allowing Spider-Man villains from other universes to seep through into theirs.
Benedict Cumberbatch as Doctor Strange
This incident brings an array of popular villains from the previous Spider-Man movies back to the big screen such as Willem Dafoe as Green Goblin and Alfred Molina as Doctor Octavius.
As always with a Marvel Cinematic Universe (MCU) film, there were many moments of light-hearted comedy to break up the intensity of the film's unforgiving storyline. Comic relief was perfectly placed by writers, therefore protecting the tone and urgency of emotional scenes.
The performance by Tom Holland is nothing short of impeccable - especially when his character holds Aunt May in his arms as she passes away. A particularly poignant scene is when Ned and MJ embrace Peter on the roof of the school building as he sobs. He has lost his home and his last remaining family member; all he has left is them and the pain of this loss feels unbearably real due to Holland's talent.
Image: Flickr
The biggest reaction from the cinema audience came when a confused Spider-Man walked through a portal and pulled off his mask to reveal not Tom Holland's Peter Parker, but actor Andrew Garfield, who played Parker in The Amazing Spider-Man movies released in 2012 and 2014. This is shortly followed by another bombshell; Tobey Maguire who also played the friendly, neighbourhood hero in the iconic, original 2000s Spider-Man trilogy.
Andrew Garfield and Emma Stone in The Amazing Spider-Man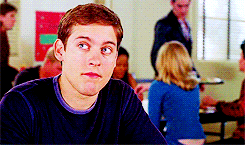 The comedic timing between the three Spider-Mans is perfect and their individual interpretations of the characters are made clear. Tobey Maguire's portrayal is mature and reserved, and Andrew Garfield's interpretation is comical and emotional. Tom Holland's character is emotionally immature in comparison to the others, which is evident in his vengeance after the death of Aunt May. However, his development is notable throughout the film - rather than avoiding his responsibility like in the previous movie, Peter takes in May's famous dying words: "With great power comes great responsibility." This manifests itself in his selfless decision to allow Doctor Strange to erase everyone's memory of him to save the universe.
Tobey Maguire as Peter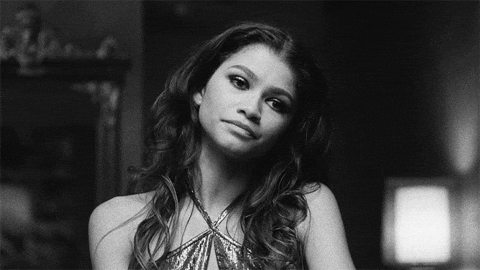 Zendaya's flawless acting skills are not simply reserved for her award-winning performance in Euphoria, as is clear when MJ and Peter say their goodbyes before she will forget he ever existed. There were many sniffles to be heard around the cinema during this simply gut-wrenching moment. The cinematography of this scene was perfectly executed, using the orange light of the sunrise to set the mood.
Zendaya in Euphoria
The beautiful and artful cinematography throughout was perfectly benchmarked by one of the final scenes where Peter enters his new apartment. The long-distance shot shows him standing alone in the doorway and staring into the dingy room which emphasises his loneliness in this new world where no one can remember him.
Overall, this movie certainly did not fall short of the huge amount of hype and anticipation leading up to its release. It is simply a must-see Marvel movie.